Yesterday, on 20th of April, the National Research School in ICT hosted its second webinar. The webinar "Responsible Artificial Intelligence: An inclusive road ahead.", was presented by professor Virginia Dignum from Umeå University, who is an expert in social and ethical AI and the Wallenberg Chair on Responsible Artificial Intelligence.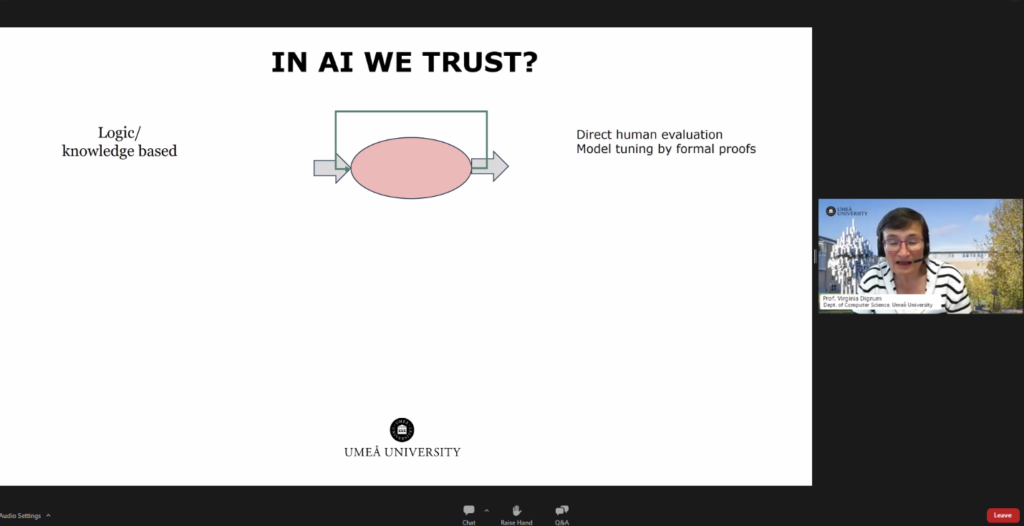 During the webinar, Professor Dignum delved into the impact of AI on society and how a responsible approach to the development and use of AI can be achieved. She also spoke about the importance of ethical alignment in decision-making supported by AI systems and how we can benefit from a social perspective embedded in feminist and non-Western philosophies, such as the Ubuntu philosophy.
The webinar attracted a diverse audience, including students and professors from our partner European universities, who expressed their interest in the topic by raising insightful questions.
The National Research School in ICT remains committed to bringing to the students the latest insights on different topics in the ICT field through webinars and other activities. For more information about the upcoming webinar, click here: https://nrsi-ks.eu/2023/03/why-are-digital-platforms-all-the-rage-the-past-present-and-future-of-digital-platforms/